Choosing the right doctor in any field can be quite challenging. The same is also true when you are looking for an ear, nose, and throat [ENT] specialist. However, if you want to get the best ENT, you need to research thoroughly about the doctor before you make your decision of choosing him or her. In this article, we are going to give you some of the tips that can help you choose the right ENT who can diagnose and treat your ear, nose, or throat disorder properly. Let's delve into them.
1. Ask For Recommendations
To find the right
ENT clinic
, you must first ask for referrals. You can ask your family and friends for recommendations. You can also ask your primary doctor to give you a list of ENT doctors in your area so that you can check them one by one. Getting referrals from a reliable and trustworthy source can help you get a highly skilled ENT.
2. Research the ENT's Credentials
Once you have obtained a list of some of the ENTS in your area, the next thing you need to do is research them. The first crucial thing you should start with is their credentials. The right ENT should have gone through a four-year college degree and four years of medical school. The ENT must be board certified. This will prove to you that indeed the ENT has the appropriate skills, training, and experience to diagnose and treat ear, nose, and throat conditions. Under credentials, you should also find out if the ENT has been involved in malpractice claims in the past. Of course, the last thing you want is to choose an ENT with a soiled reputation.
3. Check The Experience Level of The ENT
Of course, experience matters when it comes to choosing an ENT. The more experienced an ENT is, the better the results will be. Some of the questions you can ask the ENT to gauge their experience level include how long they have been practicing, how many patients have they treated with the same condition as yours, what's their complication rates, etc.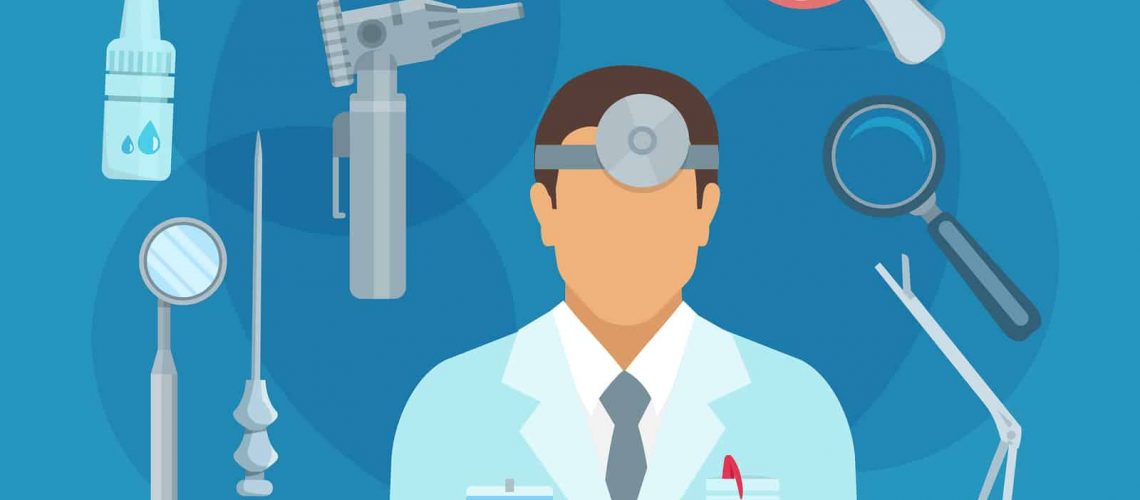 4. Read Their Reviews
You should never ignore this step if you want to get the best ENT. Testimonials can provide you with valuable insight into how the ENT operates. It is a good thing to know what people are saying about a particular ENT you are considering. Patient reviews are generally about the office environment, wait time, how much time the ENT spends with patients, and how the ENT's staffs handle patients.
5. Evaluate the ENT's Communication Style
It is vital to choose an ENT whom you are comfortable talking to. During your initial consultation, ask the ENT any question and pay attention to how he or she responds. Does the ENT answer the question in a way that you understand? Did you feel satisfied with the answer? You need to choose an ENT who is showing an interest in knowing you and will respect your decisions.