Aronia berries are small, dark berries that are extremely high in antioxidants. These berries are native to North America and Europe but are now available in Australia thanks to
Aronia for Life

.
Aronia berries are the newest superfood that is taking over the health industry and have been thought to play a vital role in maintaining good health. It's because the berries have the highest level of antioxidants compared to other fruits and vegetables, they also have the highest naturally occurring polyphenols which give them their superfood label. Aronia berries have been used throughout Native American medicine for centuries, with dried berries being used to boost immunity against the harsh winters. There has been research into what other health benefits the aronia berries can provide and it's thought that they also help maintain the body's the systems and are thought to help reduce high blood pressure and cholesterol.
What is Cholesterol?
According to the Australian Bureau of Statistics (ABS), in 2017-18, 6.1% of all Australians had high cholesterol. The prevalence increases with age, with a sharp increase of high cholesterol levels from the age of 45 years. Cholesterol is the fatty substances found in your blood, if left untreated, they can build up in your arteries and cause an array of health issues, such as heart disease and heart attacks. High cholesterol can be inherited but it's often attributed to an unhealthy lifestyle, which means it's easily preventable and treatable. To help your cholesterol levels make sure your diet is full of healthy and nutrient dense foods with plenty of fresh fruit and vegetables. Limit your intake of sugar and saturated fats, and get regular exercise that increases your heart rate. You can also add some important cholesterol fighting components like aronia berries.
How can Aronia Berries Help?
Studies have shown that aronia berries can have a positive influence on bad cholesterol levels. Aronia berries contain plenty of antioxidants and are very high in polyphenols and anthocyanins, which, when taking regularly, may help to decrease the low-density lipoprotein (LDL) or bad cholesterol in the blood. A 2015 study has also shown that aronia berries help to relax the tissue in the arteries which would allow for improved blood flow.
Consuming Aronia Berries for Heart Health!
In conjunction with helping to control blood pressure, aronia berries are also thought to help with your overall heart health. High blood pressure can affect your heart, as it puts strain on to the arteries and can decrease the flow of oxygen in the blood and in the heart. Heart disease is one of the biggest health problems in Australia, therefore it's so important to look after your heart, the lifeforce of the body. Studies have shown that the high levels of polyphenols and anthocyanins found in aronia berries can help strengthen blood vessels and make it easier for the arteries to pump blood to and from the heart. This in itself will help reduce the chances of heart disease by preventing cholesterol building up in the arteries.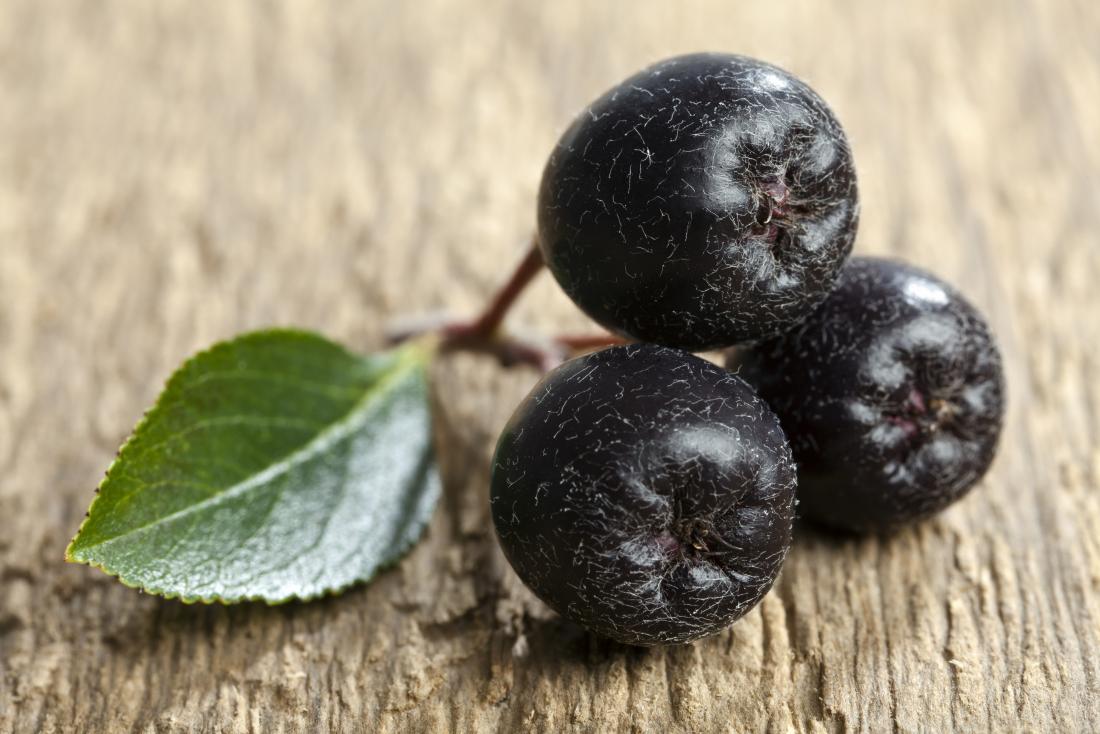 These berries also contain high amounts of phenolic acids which is naturally occurring healing property in aronia berries. These acids can help fight free radicals forming in the body, which can lead to an array of illnesses and disease in the body. Looking to help your heart and blood pressure levels? Well, now it's easy. In conjunction with a balanced and healthy lifestyle, including healthy diet, exercise and mental health practices, aronia berries can help give you the extra boost your body needs to stay wholly healthy.
Our Products and How to Enjoy Them to get the Full Benefits.
Our 100% organically cold pressed
aronia berry Juice
is our most popular product, and is so easy to consume and enjoy. All you need daily is 30mL for maintenance or 50mL for that extra boost. If you enjoy the tartness, you can drink it by itself. Otherwise, it can be mixed with water, juice or enjoyed in smoothies or breakfasts. Our powder is made from 100% organically grown aronia berries, carefully dried and ground to make our product so all the nutrients stay intact. All you need to consume daily is a tablespoon to enjoy the benefits. Our powder is easy to add to smoothies, breakfasts and yogurts to help you start your day with a healthy kick. Our vinegar, made of 100% organically grown cold pressed aronia berry juice has been double fermented, making sure to keep all the nutrients present in our products so you can take them daily and truly see results. All you need is to consume 1 tablespoon per day for health maintenance and illness prevention. You can drizzle the vinegar over your favourite salads, or add to any sauces or cook through dishes to enjoy the unique taste and all the benefits.